A while back we were very excited to be featured in the Huffington Post on a feature,'5 Gift Ideas for a Cosplayer'.
We came in at #2 for one of our Dragon Bracelets!
Now, there may be some of you that do not know what a 'Cosplayer' is.
Wikipedia defines it as:
Cosplay, a contraction of the words costume play, is a hobby in which participants called cosplayers wear costumes and fashion accessories to represent a specific character.
Here is how our feature looked:
2. A bracelet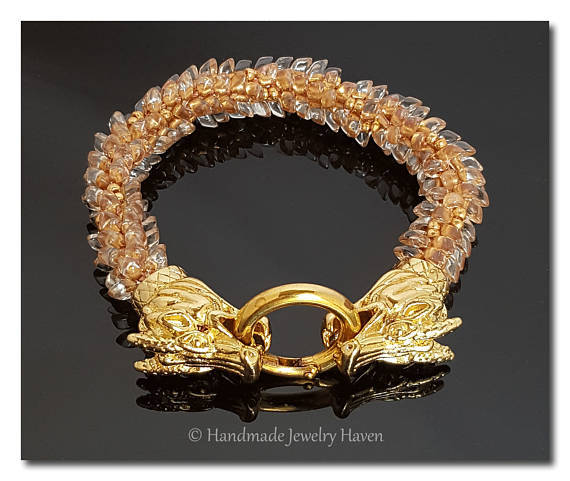 The bracelet is a story of empowerment which is told by many characters over many generations. The mother Dragon who has her precious eggs tucked protectively between her scales shows the undying love for a mother towards her babies. The dragon symbolizes strength, loyalty and compassion for all that it holds dear.
So if you have any special Cosplayers in your life, come and see more of our Dragon Bracelets, here at Handmade Jewelry Haven!
To see the other gifts that were featured, click HERE.
I love to read comments so please, leave one here! To have your comment published, please leave your name so we know where to find you and read and comment on your blog too!

Follow my blog with Bloglovin